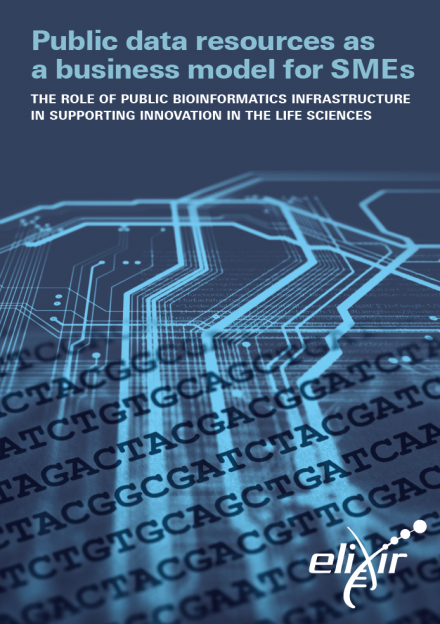 Exploring the entrepreneurial ecosystem of public data resources: ELIXIR describes for the first time the impact of open bioinformatics data on small and medium size companies (SMEs).
Based on a review of business models and the different types of companies that use open biological data, we have published a report exploring how open data contribute to innovation and generate business value. The report features case studies of seven innovation-driven European SMEs, each with a different business model and with a different way of utilising open bioinformatics data.
Our mission is to support companies operating in this entrepreneurial space by working towards a sustainable bioinformatics infrastructure which offers confidence in scientific quality to scale up innovation.