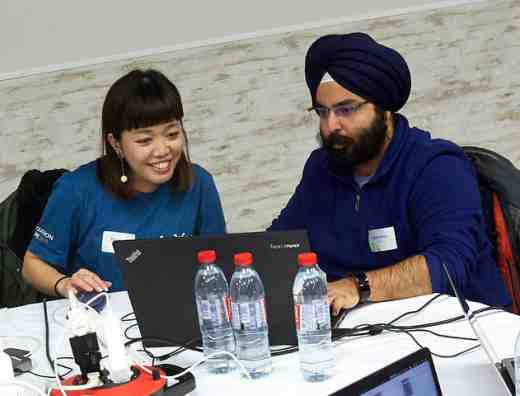 Each year ELIXIR organises BioHackathon Europe, which brings together bioinformatics data providers and tool authors from around the world. Over 160 participants work on about 30 different projects. These projects are openly accessible on GitHub.
The BioHackathon lasts five days. It starts with a half day symposium introducing the projects, and is followed by five days of hacking. The aim is to write code and documentation that addresses problems in bioinformatics.
Past projects have included, for example, 'Disease and pathway maps for Rare Diseases', 'Text-mining and semantic web technologies' and 'FAIR Identifier Mapping: Building Bridges Between Communities'.
Companies are welcome to submit hacking projects. These will be evaluated by the programme committee alongside academic project proposals. If you are in a company and would like to get involved:
The first BioHackathon Europe took place in Paris in 2018. It was based on the BioHackathons that the The National Bioscience Database Center (NBDC) and Database Center for Life Science (DBCLS) have organized in Japan since 2008 (see their BioHackathon website).
Previous BioHackathons
Contact
Contact the organising committee: biohackathon-europe[at]elixir-europe[dot]org.
See the website