The need to cope with population growth and climate change adaptation is a major challenge. We can help address this challenge by filling the gaps in managing the research data life cycle, and help plant scientists integrate data to extract biological knowledge.
The Plant Sciences Community is an interdisciplinary group of researchers with diverse backgrounds from computer science to different fields of plant biology. We answer the needs of both bioinformaticians and plant biologists.
The Community objective is to develop an infrastructure supporting the integration and linking of different plant data types. These data types range from phenomics and genomics to transcriptomics, metabolomics, modelling and bibliographic data.
The underlying scientific use cases encompass genetics and genomics approaches in plant sciences, with an extension of the scope towards system biology. The Community aims at promoting tools, databases, standards and best practices for plant research.
The Plant Community has also published a 2020-23 Roadmap.
2020 AGM Report
The Community has met during the 2020 ELIXIR All Hands. The report of the discussions is publicly available and gives an overview of the most up to date activities and objectives of the Community.
Collaboration with EMPHASIS
The Community has published a report with EMPHASIS to clarify the strategies and roles of ELIXIR and EMPHASIS in managing plant phenotyping data across Europe, and to identify opportunities for working together. The report was based on a workshop held on 15 May 2018.
Goals of the Community
The goals of the Community are grouped into eight tasks.
1. Data standards development and dissemination
The Community aims to:
Support and encourage the integration of global standards, formats, guidelines and ontologies (e.g. MIAPPE, MCPD, BrAPI, plant trait ontologies) into repositories, tools (analysis, interoperability/conversion) and interfaces (search and visualisation).
Extend existing work by developing or improving guidelines and standards for other data types (genomic, genotyping, *omics), as listed in FAIRsharing.
2. Data collection
The Community aims to:
Improve and leverage ELIXIR Recommended Interoperability Resources tools such as the ISA Tools and ELIXIR deposition databases, to ensure reliable data and metadata acquisition for all data types and platforms.
Leverage independent, platform-specific workflows, providing metadata formatting and validation tools, e.g. Fairdom. PHIS, Pippa, PhenoLIMS, linked to exact provenance information (raw data acquisition and processing).
3. Data Finding
The Community aims to:
Ensure the visibility and reuse of data and to ease its connection to analysis environments.
Improve plant related, highly distributed repository Findability through the development of simple and light data federation along the models of transPlant and WheatIS.
Expand connections with other data sources, e.g. via the ELIXIR service FAIDARE, currently connected to BrAPI datasources, including genotyping data such as EBI databases.
4. Data integration
The Community aims to:
Acquire knowledge from data analysis and interpretation across datasets from different domains.
Setting up best practices and develop resources (e.g. Recommended Interoperability Resources) for the deep integration of meta/data with literature and knowledge.
Develop of a PanGenome graph. This is especially important in polyploid crops, and supports successful data integration. KnetMiner is foreseen to be used for this task.
5. Data storage
The Community aims to:
Facilitate the adoption of FAIR-enabling standards and guidelines for cross-domain repositories (in support of available Open Science policies).
Work on a policy that increases sustainability and FAIRness of its community repositories (e.g. through labels like Core Trust Seal or re3data, catalog of community repositories in FAIRsharing or the data platform, ...).
6. Data publication and sharing
The Community aims to:
Enable citability, following the principal, that each dataset in the public, open science domain needs to be assigned with a global unique identifier (e.g. DOI) for referencing in wider open science archives (DataCite etc) and to facilitate its further dissemination through data publications (GigaScience, ScientificData) and scientific publications.
Standardise IDs to ensure unique IDs. Carried out on the level of dataset elements such as biological material (e.g. MCPD/MIAPPE), data acquisition technologies (e.g. genotyping or phenotyping facilities), as well as traits will be considered.
7. Tools and workflows
The Community aims to:
Standardise and annotate data with reproducible workflows. This relies on the existence of a comprehensive tool registry (e.g. biotools.org) and its connection to workflows set up by the ELIXIR Compute Platform and the Galaxy Community.
Promote existing workflows and best practices (existing tools compatibility, interoperability and standards input/output).
8. Processing and analysing
The Community aims to:
Ensure access to detailed data provenance, when desirable.
Facilitate (data) analysis steps facilitated through connections between data repositories and analysis environments (similarly to existing examples: BrAPI to R connections, various Galaxy workflows).
Commissioned Services
The Plant Community has been involved in a number of short-term, technical projects called Commissioned Services. The current projects it is involved in are:
For completed projects the Community has been involved in see the Commissioned Services page.
Leadership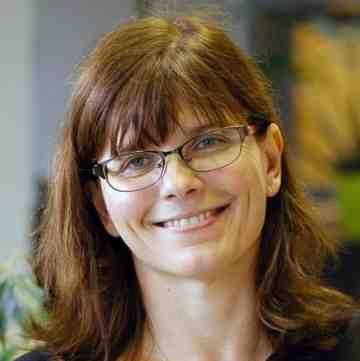 Find out more
Contact the plant community list (

plant-community

[at]

elixir-europe.org

) to learn how you can get involved.
Contact Cyril Pommier (

cyril.pommier

[at]

inra.fr

).
Contact Kristina Gruden (

kristina.gruden

[at]

nib.si

).
Contact Sebastian Beier (

s.beier

[at]

fz-juelich.de

).