The need to cope with population growth and climate change adaptation is a major challenge. We can help address this challenge by filling the gaps in managing the research data life cycle, and help plant scientists integrate data to extract biological knowledge.
The Plant Sciences Community is an interdisciplinary group of researchers with diverse backgrounds from computer science to different fields of plant biology. We answer the needs of both bioinformaticians and plant biologists.
The Community objective is to develop an infrastructure supporting the integration and linking of different plant data types. These data types range from phenomics and genomics to transcriptomics, metabolomics, modelling and bibliographic data.
The underlying scientific use cases encompass genetics and genomics approaches in plant sciences, with an extension of the scope towards system biology. The Community aims at promoting tools, databases, standards and best practices for plant research.
The Plant Community has also published a 2020-23 Roadmap.
2020 AGM Report
The Community has met during the 2020 ELIXIR All Hands. The report of the discussions is publicly available and gives an overview of the most up to date activities and objectives of the Community.
Collaboration with EMPHASIS
The Community has published a report with EMPHASIS to clarify the strategies and roles of ELIXIR and EMPHASIS in managing plant phenotyping data across Europe, and to identify opportunities for working together. The report was based on a workshop held on 15 May 2018.
Goals of the Community
To define and implement standards for representing phenotypic data and metadata
Works with the crop and forest tree research communities to develop, improve or adopt adequate standards.
Develops standards for the representation of data and metadata from phenotypic experiments. The Community has collaborated with Emphasis and the international community to publish the Minimal Information about Plant Phenotyping Experiments (MIAPPE) v1.1 specification. The MIAPPE description is available both as pdf and xls format.
Developed new ontologies to address gaps in existing vocabularies e.g. Woody Plant Ontology, Plant Phenotype Experiment Ontology (PPEO).
To develop database federations and web portals for phenotypic, genotypic or generic data discovery
The Community is elaborating on the results from the wheatis and transplant to propose a generic data discovery federations. It will be available for any database soon. Contact us to join, see below for contact informations.
The Community is currently implementing MIAPPE in a web service using the Breeding API (BrAPI), that will connect participating repositories. It will be accessible through a web portal publicly available in early 2019. Contact us to join or directly propose a configuration in the indexing tool.
To annotate and submit key exemplar datasets
The Community submits datasets to relevant public archives according to defined standards. This includes data from the following species:
To disseminate best practice and supporting tools
The Community disseminates best practice to national projects and researchers through workshops and events.
Past events have included:

Co-organization of PhenoHarmoIS - Semantics for Harmonization and Integration of Phenotypic and Agronomic Data, a community workshop held to agree common ontologies, 9-13 May 2016, Montpellier, France.
ELIXIR BrAPI BYOD Hackathon, 30 May-1 June 2017, Ghent, Belgium.
Commissioned Services
The Plant Community has been involved in a number of short-term, technical projects called Commissioned Services. The current projects it is involved in are:
For completed projects the Community has been involved in see the Commissioned Services page.
Leadership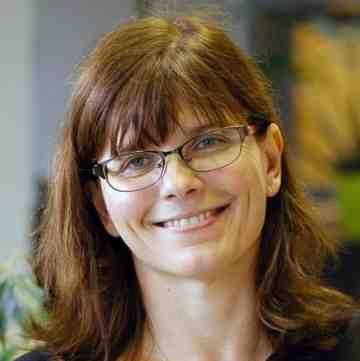 Find out more
Contact the plant community list (

plant-community

[at]

elixir-europe.org

) to learn how you can get involved.
Contact Cyril Pommier (

cyril.pommier

[at]

inra.fr

).