ELIXIR is organised using a 'Hub and Nodes' model, where the Hub's role is to coordinate the work done by the Nodes (see Who we are).
The Hub's role
The ELIXIR Hub:
accommodates executive management and administrative staff
has responsibility for developing and delivering ELIXIR's scientific strategy (see ELIXIR Programme) and managing Commissioned Services carried out by Nodes
coordinates the services run from the ELIXIR Nodes
coordinates and supports ELIXIR's governance bodies and technical committees
works with other biomedical science infrastructures to help address the challenges of Big Data together (see Why ELIXIR is needed)
leads ELIXIR's communications and external relations activities, including support to industry
supports the institutions within the Nodes
collaborates with national and European funders and policy-makers.
The ELIXIR Hub is at the Wellcome Genome Campus in Hinxton, Cambridge. It is based next to EMBL-EBI, in a building opened in autumn 2013 (see the news story). The building was funded by the UK government through its commitment as host country.
Travelling to the Hub
See Visiting the Hub for travel and accommodation information.
Hub staff
Director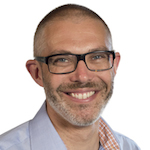 Niklas Blomberg
ELIXIR Director
niklas.blomberg

[at]

elixir-europe.org
+44 (0) 1223 494135
Administration and Operations
Jilly Cheshire
Administrator
jilly.cheshire

[at]

elixir-europe.org
+44 (0)1223 494540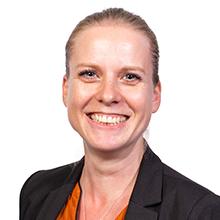 Zuzana Clarke
Senior Administrative Officer - Events
zuzana.clarke

[at]

elixir-europe.org
Alice Gregory
Administrative Assistant
alice.gregory

[at]

elixir-europe.org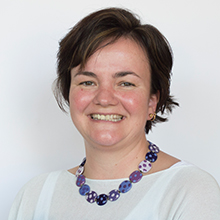 Phyllida Hallidie
PA to the Director
phyllida.hallidie

[at]

elixir-europe.org
+44 (0)1223 494140
Chloè Llewellyn
Administrative Officer - Events
chloe.llewellyn

[at]

elixir-europe.org
Laura Mangan
Administrative Officer
laura.mangan

[at]

elixir-europe.org
+44 (0)1223 494188
Ivana Veršić
Head of Operations
ivana.versic

[at]

elixir-europe.org
Joana Wingender
Governance and International Partnerships Officer
joana.wingender

[at]

elixir-europe.org
+44 (0)1223 492670
External Relations
Erika Balsyte
External Relations Officer
erika.balsyte

[at]

elixir-europe.org
Martin Cook
Senior Web Developer
martin.cook

[at]

elixir-europe.org
Corinne Martin
Programme Manager, Impact and International Relation
corinne.martin

[at]

elixir-europe.org
+44 (0)1223 494669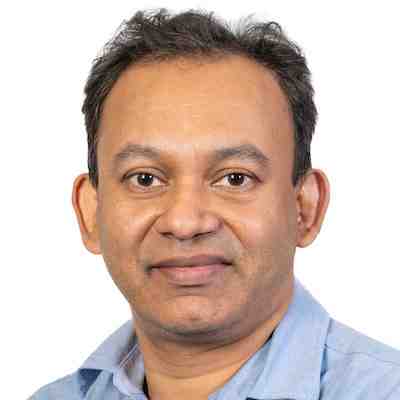 Prithviraj Mitra
Web Developer
prithviraj.mitra

[at]

elixir-europe.org
Andrew Smith
Head of External Relations
andrew.smith

[at]

elixir-europe.org
+44 (0)1223 494635
Despoina Sousoni
Industry and Innovation officer
despoina.sousoni

[at]

elixir-europe.org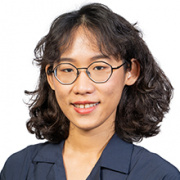 Yun-Yun Tseng
Communications Officer
yun-yun.tseng

[at]

elixir-europe.org
Elaine Harrison
Communication Officer
elaine.harrison

[at]

elixir-europe.org
Human Genomics and Translational Data
Daniel Barrowdale
Scientific Officer
daniel.barrowdale

[at]

elixir-europe.org
Magda Chegkazi
Programme Manager for Human Genomics and Translational Data
magda.chegkazi

[at]

elixir-europe.org
Giselle Kerry
Programme Manager for Human Genomics and Translational Data
giselle.kerry

[at]

elixir-europe.org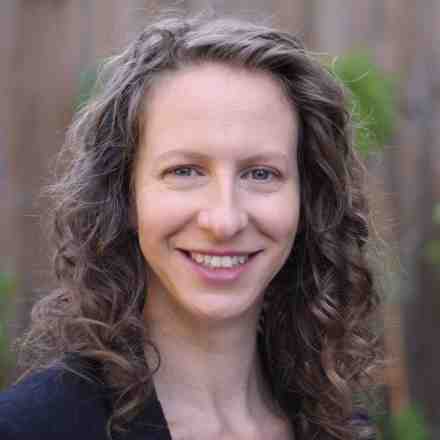 Melissa Konopko
Scientific Product Manager
melissa.konopko

[at]

elixir-europe.org
Arshiya Merchant
Human Data Science Officer
arshiya.merchant

[at]

elixir-europe.org
Serena Scollen
Head of Human Genomics and Translational Data
serena.scollen

[at]

elixir-europe.org
+44 (0)1223 494322
Legal Services
Vera Herkommer
Principal Legal Adviser
vera.herkommer

[at]

elixir-europe.org
+49 (0)6221 387 8916
Martina Caloi
Legal Officer
martina.caloi

[at]

elixir-europe.org
Project Management Unit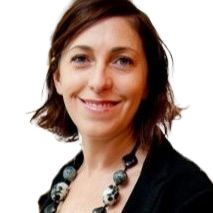 Laura Carletti
Senior Project Manager
laura.carletti

[at]

elixir-europe.org
Nikki Coutts
Project Support Administrator
nikki.coutts

[at]

elixir-europe.org
+44 (0)1223 494539
Juan Arenas Márquez
Head of ELIXIR Project Management Office and European Genomic Data Infrastructure Deployment Lead
juan.arenas

[at]

elixir-europe.org
+44 (0)1223 494370
Hannah Hurst
Project Manager
hannah.hurst

[at]

elixir-europe.org
+44 (0)1223 492606
Friederike Schmidt-Tremmel
Senior Project Manager/EC Funding Expert
friederike.schmidt-tremmel

[at]

elixir-europe.org
+44 (0)1223 494132
Ellie Taverner
Project Support Administrator
ellie.taverner

[at]

elixir-europe.org
Kelly Tunstall
Commission Services Portfolio Manager
kelly.tunstall

[at]

elixir-europe.org
Marieke Willems
Project Manager
marieke.willems

[at]

elixir-europe.org
Technical Team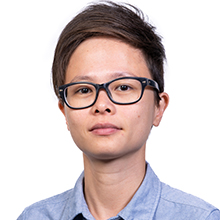 Physilia Chua
Senior Science Officer
physilia.chua

[at]

elixir-europe.org
Gavin Farrell
Technical Officer
gavin.farrell

[at]

elixir-europe.org
Clare Garrard
Scientific Officer - Life Science Communities & Open Science
clare.garrard

[at]

elixir-europe.org
Katharina Heil
Programme Manager Communities and Training
katharina.heil

[at]

elixir-europe.org
Fabio Liberante
Programme Manager for Data and Interoperability Platforms
fabio.liberante

[at]

elixir-europe.org
David Lloyd
Project Technical Coordinator
david.lloyd

[at]

elixir-europe.org
+44 (0)1223 494691
Peter Maccallum
Chief Technical Officer
peter.maccallum

[at]

elixir-europe.org
Manthos Pitoulias
Senior Scientific Officer (Tools and Training Platforms)
manthos.pitoulias

[at]

elixir-europe.org
Jonathan Tedds
Programme Manager for Scientific Computing: ELIXIR Compute Platform, Tools Platform & EOSC Coordinator
jonathan.tedds

[at]

elixir-europe.org