ELIXIR participates in several EU-funded projects to drive the delivery of various bioinformatics services to the scientific community. The EU projects enable ELIXIR to collaborate with other key European and global initiatives and ESFRI Research Infrastructures and e-Infrastructures.
Current projects
EXCELERATE (2015-2019)
EXCELERATE is a €19 million HORIZON 2020 project to help ELIXIR coordinate and extend national and international data resources and ensure the delivery of world-leading life-science data services. It supports a pan-European training programme, anchored in national infrastructures, to increase bioinformatics capacity and competency. Coordinated by the ELIXIR Hub, it involves 46 partners from 17 countries.
More information: www.elixir-europe.org/excelerate
CORBEL (2015-2019)
CORBEL (Coordinated Research Infrastructures Building Enduring Life-science Services) aims to establish and support new models for biological and medical research in Europe, by harmonising user access to resources, unifying data management and creating common ethical and legal services. It is a €14.5 million project, bringing together major biomedical Research Infrastructures and coordinated by the ELIXIR Hub.
More information: http://www.corbel-project.eu
eTRANSAFE (2017-2022)
The eTRANSAFE project aims to "Enhance TRANslational SAFEty" assessment through integrative knowledge management of the drug discovery process. A consortium of 26 organisations funded by the Innovative Medicines Initiative (IMI), eTRANSAFE will work towards the establishment of overarching policies and guidelines for data sharing, secondary use of human safety data and use of pooled data and models in drug safety assessment.
ELIXIR will be leading two main tasks: (1) creating a policy framework that allows industry and other organisations to share drug safety data and adhere to consistent guidelines for predictive toxicology models, and (2) data interoperability and integration.
More information: http://www.etransafe.eu
ENVRIPlus (2015-2019)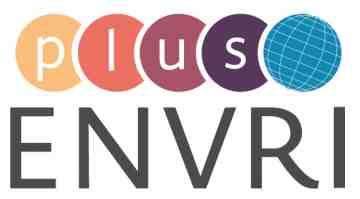 ENVRIplus is a Horizon 2020 project bringing together Environmental and Earth System Research Infrastructures to create a more coherent, interdisciplinary and interoperable cluster of Environmental Research Infrastructures across Europe. ELIXIR is involved in Theme 2 Data for science, which focuses on the interoperability of data among the Research Infrastructures, data identification and citation services, data processing and curation.
More information: www.envriplus.eu
EOSCpilot (2017-2019)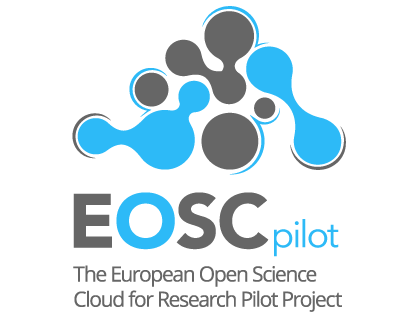 The European Open Science Cloud for Research pilot project (EOSCpilot) is supporting the first phase in the development of the European Open Science Cloud (EOSC) as described in the European Commission Communication on European Cloud Initiatives. It is a consortium of 33 pan-European organisations & 15 third parties with the objective of reducing fragmentation and improving interoperability between European data infrastructures. ELIXIR is a partner in the Data Interoperability Work Package and in the Governance Work Package.
More information: www.eoscpilot.eu
EMBRIC ( 2015-2019)
Funded with €9 million by the HORIZON 2020 programme, EMBRIC (European Marine Biological Research Infrastructure Cluster) connects marine biotechnology research infrastructures that focus on science, industry and regional growth. The project is coordinated by the ESFRI Research Infrastructure EMBRC - European Marine Biological Resource Centre.
More information: http://www.embrc.eu
FAIRplus (2019-2022)
The FAIRplus project aims to develop tools and guidelines for making life science data FAIR (Findable, Accessible, Interoperable, Reusable). The project has 22 partners from academia and industry, and runs from January 2019 to June 2022.
More information: https://fairplus-project.eu/
RI Impact Pathways (2018-2020)
RI Impact Pathways is an €1.5 million project which aims to develop a model to describe the socio-economic impact of research infrastructures and their related financial investments. The model is intended to be applicable to research infrastructures across all domains and will be tested on ELIXIR, Cern, Alba and Desy.
More information: https://cordis.europa.eu/project/rcn/212964_en.html
Past projects
EMTRAIN (2009-2016)
EMTRAIN (European Medicines Research Training Network) establishes a sustainable, pan-European platform for education and training, from basic science through clinical development to drug safety. The public consortium consists of six pan-European biomedical research infrastructures from the ESFRI roadmap, covering a broad spectrum of competencies from molecules to humans and with a pan-European dimension.
More information: http://www.emtrain.eu
BioMedBridges (2012-2015)
BioMedBridges (Building data bridges between biological and medical infrastructures in Europe) was a joint effort of twelve biomedical sciences research infrastructures on the ESFRI roadmap. The project developed a shared e-infrastructure — the technical bridges — to allow data integration in the biological, medical, translational and clinical domains and thus strengthen biomedical resources in Europe. It was coordinated by the Eurpean Bioinformatics Institute (EBI).
More information: http://www.biomedbridges.eu