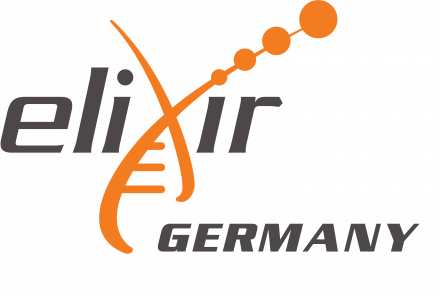 Germany today became the latest country to join ELIXIR, following the ratification of the ELIXIR Consortium Agreement by the Federal Ministry for Education and Research (BMBF).
By joining ELIXIR, the BMBF will increase the visibility and competitiveness of German research. Moreover, Germany will be able to take part and contribute to ELIXIR's governance and operations. "Better exploitation of big data in the life sciences is essential in strengthening our health system for the future. We can speed up the development of new medicines and treatments for diseases by improving the smart integration of data from biomedical research," said Federal Research Minister, Professor Johanna Wanka.
The ELIXIR Node in Germany will be run by de.NBI, the German Network for Bioinformatics Infrastructure, which has been established to coordinate bioinformatics service provision across Germany. It brings together expertise and resources through dedicated service centres in areas such as microbes, integrative bioinformatics, data management, crop bioinformatics, human genomics and proteomics. de.NBI is coordinated from Bielefeld University and includes over twenty partner institutes across Germany.
In 2015, ELIXIR and de.NBI agreed a joint collaboration strategy to lead towards full Membership in ELIXIR and work together on topics of common interest including training, ontologies and service registries. ELIXIR will now work closely with de.NBI to ensure Germany is fully integrated into its activities and connected effectively to other ELIXIR Nodes.
Dr Niklas Blomberg, Director of ELIXIR said, "I am thrilled that Germany can now join its national bioinformatics infrastructure with the developments taking place in other European countries through ELIXIR. Germany has a strong and well known bioinformatics research tradition and through de.NBI it will play an important role in shaping the international standards and research practices that data-intensive life science now needs. I see German Membership of ELIXIR as a way of facilitating this and look forward to deepening the collaboration with de.NBI in the coming years."
Professor Alfred Pühler, Coordinator of de.NBI said, "I am delighted that Germany has become a Member of ELIXIR. This allows us to build on initial collaboration between de.NBI and ELIXIR in the area of registries and expand it to other areas of interest for Germany such as training, research clouds, proteomics, crop sciences and industrial biotechnology."
ELIXIR's Membership now stands at 20 (19 European countries and EMBL as an intergovernmental organisation). Germany is the fifth country to join ELIXIR in 2016, following Italy, Slovenia, Ireland and Luxembourg.
Further information